Even after spending six months on the road I still managed to return home with a long list of "Places To Visit." I love traveling because of the exposure to different cultures and customs which enhances my perspective on people and events. I truly believe there's no classroom learning that can compare to a trip overseas, gap years for everyone!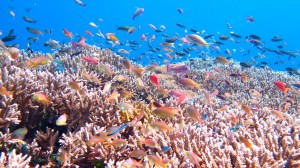 As for my trip I was fortunate to meet many wonderful people who will remain in my life forever. I also caught up with old friends I rarely get to see because they live in faraway places such as Guatemala, Kenya and South Africa.
This journey of a lifetime started on a boat with dear friends sailing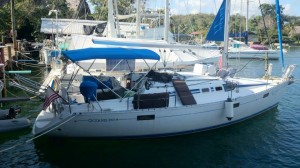 up the Rio Dulce in Guatemala and into Belize. It was a highlight of my travels. Months later I was back in Guatemala to end my trip while celebrating another friend's birthday. The months in-between were active.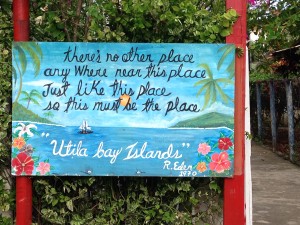 I went Diving in the cheapest place in the world to get certified, Utila, Honduras. (housing & meals were inexpensive too) An island I arrived on alone but thanks to "Tony on Utila" I met many friendly people who invited me to dinner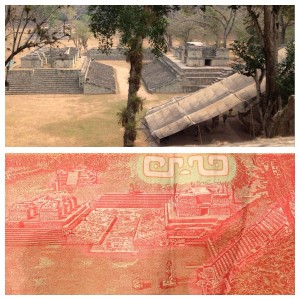 parties and local gatherings.  One of my favorite days was spent with new friends snorkeling then enjoying a beautiful sunset. It was a day when I felt like I was 15 again. (Translation: the ultimate feeling of freedom nary a worry in the world) The ruins of Copan were also worth seeing, the quaint town has a wonderful positive vibe.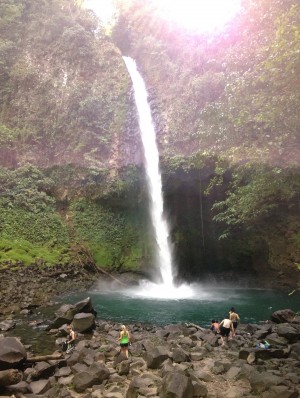 More expensive was Costa Rica yet I enjoyed it so much that I spent over a month there. Surfing with my niece, seeing sloths as I road my bike to the beach and road-tripping with my hostel homies were just a few of the many highlights. Click the link above for a comprehensive trip report on this country.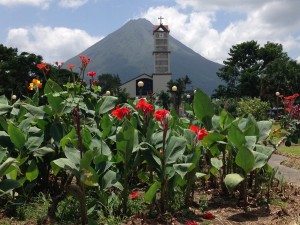 When I finally left Costa Rica I started the journey alone. It was 5am when I boarded a public bus heading toward Nicaragua but hours later, by the time I crossed the border, my group included two new Dutch friends, a German and an Italian.
Every year I look forward to meeting my San Fran sister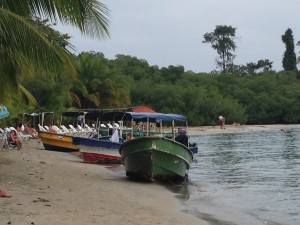 for a week of play. This year was no exception I was thrilled when two months into my trip she showed up in Bocas del Toro, Panama. We enjoyed the island known for good surf and beautiful beaches a boat ride away. It's also on the backpacker's route with easy access to and from Costa Rica's Caribbean Coast.
Three months later it was goodbye to Central America but hello to Micronesia. We had no plans but pre-purchased a ticket into Guam and a return ticket months later from South Africa.
Yap, Micronesia was a nice small island where I went diving everyday and sat with the locals as they spit red from their beetle nut while watching the local basketball tournament.
Next was Indonesian, a huge country with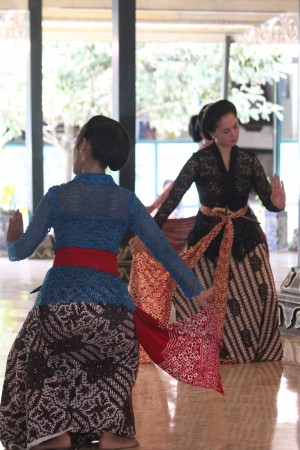 so much to offer. Getting us off to a good start was a friend who took us to his favorite pub in Jakarta. Then it was the train ride past the rice paddy fields, the Hindu and Buddhist temples in Yogyakarta. Ending up in a place I loved so much, Komodo National Park,  we went for four days and stayed for ten. The diving was the best I've ever experienced.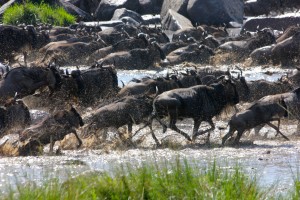 From there we spent a week in the Maldives and a few days in Dubai. (Email me for information on these places) We made a quick stop in Kenya with plans to visit Malawi but after dinner with a friend he told us to go to Ethiopia instead.
After an amazing week in Tanzania, watching millions of wildebeests cross the Mara River, we went to Ethiopia. Just talking about the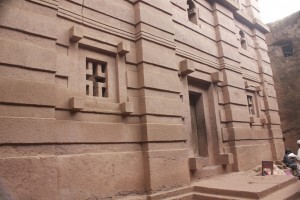 stone-hewn churches in Lalibela leaves me in awe. I was disappointed that I didn't see more of Ethiopia but the rain sent us on our way.
A last minute decision was a country I had never considered , Namibia. Sitting in the bush around a campfire with lions roaring in the distance, two fellow travelers were raving about Namibia. That's when we decided we needed to go. It was one of the best decisions of the trip. Namibia is everything one could want and more when wanting to experience "Africa". Driving around the country was easy and exciting whether it was the coast, culture or wild animals crossing the road Namibia is a diverse place that has something for every traveler.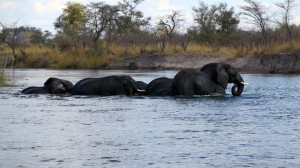 From there we drove to South Africa where once again the best was saved for last, spending time with friends before the long journey home. Now that I'm home I 'm trying to decide where to go next,  I am thinking I need to finally see the San Blas Islands in Panama. But if you have any suggestions please let me know. I hope everyone had a wonderful summer.
Happy Travels!