OVERVIEW:  Everyone speaks English & they use US dollars.
Colonia consists of just few blocks and it is the only "town" on the island. All but one hotel is located here. (Village View is on the North side of the island and isolated)  There's a handful of small hotels & 7 restaurants (6 in town) The Internet exists but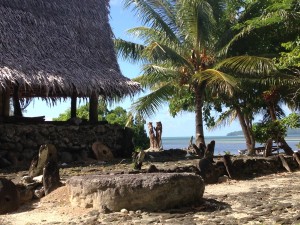 it is slow.
Diving is the reason tourists visit Yap. The reef has diverse colorful coral and seems to go on forever. It's just stunning! On land there's no place to really snorkel or swim. The one swimming beach is a car ride away up on the northern tip & it's nothing to write home about.
There's a half hour hike up to the radio tower where you'll find a great view of the island. There's also a longer hike across the island. There are a few WW II relics but you need a car to visit them.
The people are friendly and the island is nice. Don't be surprised to see people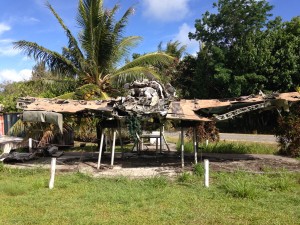 wearing traditional dress. Men & women in sarongs & both topless.
There's a tour you can do for $75 to a traditional village.
Flights twice a week from Guam.
HOTEL: O'Keefe's Waterfront Inn: Regular rate is $155. It is a cute house with only 5 rooms. Rooms are quaintly decorated but the entire place could use a good scrubbing. Each room has a balcony overlooking the bay. The front desk staff is very friendly and helpful.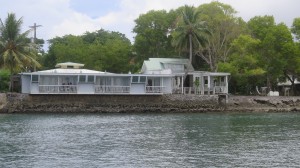 DIVE:  Manta Ray Hotel & Yap Divers The grounds are nice with a pool over looking the bay. I didn't see the inside of the rooms but we really enjoyed the restaurant and the dive shop.  I'd highly recommend diving with Yap Divers at Manta Ray Bay Hotel. We had a great experience with them. They do things right! Jan the manager of the dive shop is great! I loved DM Alex he was top notch as was Henry the boat captain. About $112 for 2 tanks and a couple pieces of gear; when you do multiple dives. They have lockers to store your gear. Jan the manager is very nice. The DMs like to take their guests on search of Manta Rays which is a trip to a cleaning station where you just sit & wait.  If the Rays aren't around I would suggest asking for a trip to Buena Vista. This wall covered with amazing coral was a highlight dive for me.
SUNSET & SWIM: Head to Maalay Beach Park.You need a car to get here. There's a sign on the main road. Great sunsets & you can swim in the lagoon but it's a bit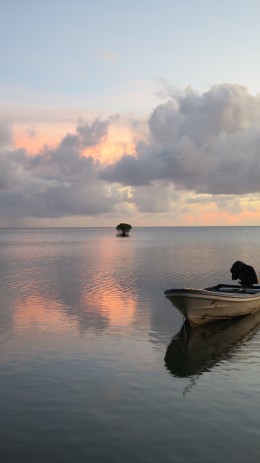 mucky from the mangroves. During both of our visits we were the only people there. If you go walk over to the clam farm at the fence and say hello to Phillip. Let me know how the clams are coming along.
LAUNDRY: Two blocks from hotels, away from town.  4 loads for $10
RESTAURANTS: Food costs are very reasonable you can easily do dinner for 2 for under $20.
The restaurant at Manta Ray Hotel is MANU & it's on a boat has good food such as salads, pizza and fish. Maria and Joce are wonderful. At night 7:30pm they play movies on the big outdoor screen.
Across the street from O'keefe's is Oasis restaurant. The noodles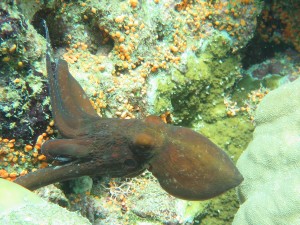 were plentiful & good but it took over an hour to get our meal.
Village view & Moonrize Cafe $12 a meal. Need a car to get to it's on the north side of the island where the only real beach is. Food is plentiful
Marina Sports Bar: The one TV turned to ESPN is the only thing that makes this a sports bar. Good fried food and local fish on the menu.
Pathway Hotel's M's Restaurant has decent food & $4.50 gets you a huge bowl of noddles, pork, veggies and fried egg in a soup.
SNACKS & ICE CREAM: There are two markets one in town and the other walking distance in the opposite direction on the main road.
For popcorn, ice cream and shaved iced Rayne's is the place to go. You can't miss it its next to Oasis. $1.75 for a cone.
CAR RENTAL: 7D rental company across the street from hotel small vehicle $27.50 a day very nice people
AIRPORT FEE: $20 per person to be paid upon departure