Negril, Jamaica Mon!
May 2013
Negril is an adult playground and unless you are going to a kids friendly all-inclusive you may want to leave the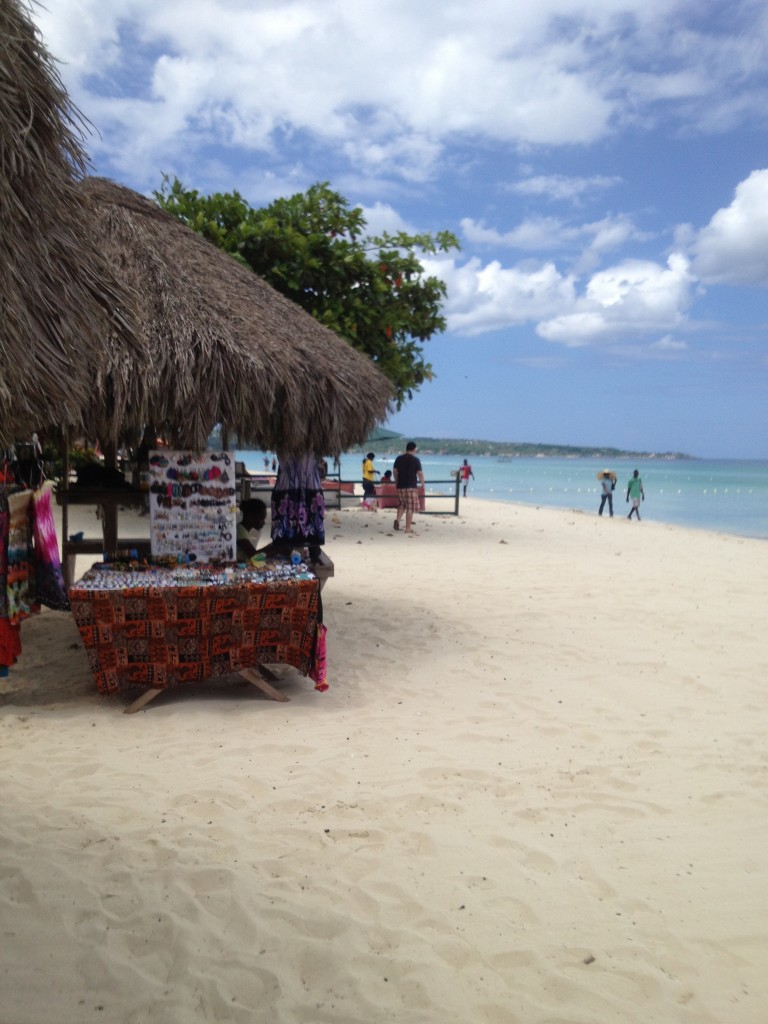 children at home. You cannot walk the beach without smelling or being asked to buy something to smoke. If it's funny tea you are into there's a place you can get that too, just across from the police station is Ted's Tea Shack.
Aside from a party atmosphere with live music on the beach at a different place every night the water is spectacular. The beach is that beautiful white sand and the water a clear light blue.
My trip for the most part consisted of lying on the beach and reading.  The beach is stunning and it's a great place to do nothing but relax. The diving was ok, not great but worth a dive or two and the water was warm. There are waterfalls nearby.  No need to get dressed up for dinner. If you are staying on the beach there are several places you can walk to for food, music and cocktails.
Airport:

 One way from Montego Bay to Negril for private van $100 USD. It is expensive but the drive is over an hour. You can use dollars here but you will want to change a couple of hundred dollars in the airport. Also credit cards are accepted everywhere but make sure your card doesn't add an international fee for using it overseas.  DO NOT stop at the roadside bar/store Seaview Tavern. It was insulting how much she jacked the prices up when she saw us coming. Thankfully this was the only place we had such a problem.
CLIFFS  vs.  BEACH:
Just a few minutes from each other a local explained it this way for food, cliff diving and snorkeling you want to go to the Cliff area. If it is live music, partying and walking, the beach is where you want to be. We went to the cliffs almost every night for dinner. Just call the restaurant and they will pick you up for free but most charge $10 to get you back to the beach.
PLACES TO STAY:
Crystal Waters:

These are villas on the beach. The grounds are beautifully maintained. The rooms are old but maintained, they are decorated with lots of wicker but include a flat screen in the living room and a boom box. There's a full kitchen. The ants can be a problem but fighting them must be a losing battle for the owner. Each villa has a porch, which is nice to hang out on. The good thing about this place is the staff. I am told Mr. Nuru takes such good care of his staff that they follow his vision that the visitors are king. Each villa is assigned a housekeeper/cook who will whip up amazing Jamaican meals like jerked chicken for dinner or a full breakfast. The security guard on the beach does a great job at keeping the vendors away. The nice thing about this section of beach is there are only a few villas so the beach here is never crowded. There is a pool just off the beach. The location is good it is on the center of the beach just next to the Margaritaville Beach bar.
Sandy Haven Resort

is just a few doors down from Crystal Waters. This hotel is owned by a guy who worked for InterContinental Hotels. The property is nice, chic, hip and modern. The rooms are standard hotel rooms. The restaurant on this property is Bongos and the food is very good, just be careful they really like their hot spice. The pool is not on the beach but who cares when you have the beautiful sea at your feet.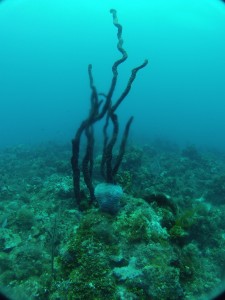 FOOD & DRINK & MUSIC:
If you like jerk you will love the food.  We had a good meal at
Bongos

but our favorite spot was

Blue Mahoe

in the Spa Retreat.  A few locals said it was the best restaurant in the area and I believe it. We went to some other popular restaurants but none worth mentioning.  

Alfreds

and

Bourbon Beach

are on the beach and have live bands. Just ask a local and they will tell you where the live band is each night. A local recommended that we check out the

Italian Café

to experience the local scene. We went on a Friday night and really enjoyed it. It is a nice outside bar with a DJ.
I wish I had more to tell you but my trip was mellow. We went to recharge our batteries and this was a great place to do just that…nothing….but with a gorgeous view.