Belgrade is a city I had heard so much about but I have never been and that is why I added it to my summer travel list. When I mentioned to some friends that I was going to Serbia their reaction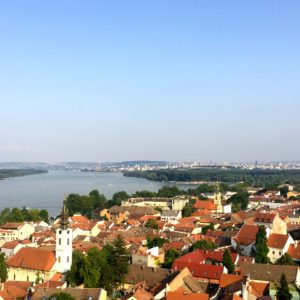 wasn't very positive. These were people I met while covering the war in Kosovo. I understood their disdain. I will never forget watching the displaced walk across the border with all their belongings in a plastic bag or two then placed into tents at the crowded & cold refugee camps in Macedonia. Eventually returning to homes that were destroyed and families missing some of their members. The stories were horrific but an entire population cannot and should not be blamed.
I don't know anyone living in Belgrade but before I arrived I was put in touch with a friend of a friend. This Serbian woman was so helpful and very eager to offer me advice. She wanted to make sure our visit to her hometown was an enjoyable one.
I wasn't traveling the Balkans alone. I arranged to meet one of my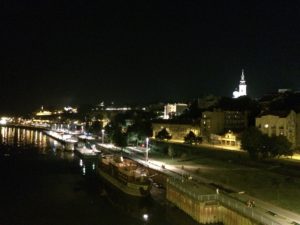 close friends at the airport in Belgrade. We dropped our bags and headed out to catch up over a drink. After wandering around aimlessly a local directed us to the barges on the river. They are floating nightclubs called splavs. This nice fellow gave us the name of the place where he would go if he wasn't stuck working, Olympic.
A band was singing lyrics we couldn't understand but playing a beat that has us moving with the crowd. We appeared to be the only foreigners in the place but that didn't seem to matter. It was a Saturday night; everyone was toasting and having a good time. As I looked around at the crowd I thought I could be anywhere in the world. There's not a place on earth without history that one would like to forget but shouldn't. Yet time doesn't stand still and I like to think people learn from the past, as recent as it may be.
We didn't spend our entire time enjoying the vibrant Belgrade nightlife we did see some sights in this city where the oldest archaeological artifacts from the area date back to the fifth millennium B.C..