How is that for an endorsement? General Luna in Siargao (Shar-gow)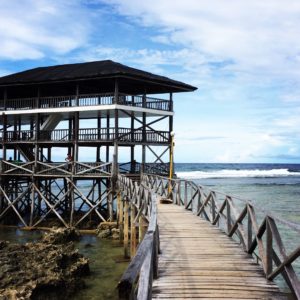 may be known for it's surfing, thanks to the Cloud 9 break, but it offers so much more. This place where the surf culture intersects with that of the Siargaons just works.
Minutes before reaching this coastal town with its clear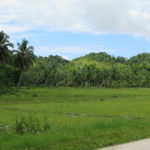 blue sea you will pass by the lush green rice fields. The vibrant colors in Siargao don't stop there. White sand beaches can be found everywhere and a worthy trip is to the Sugba Lagoon, its hidden among the mangroves and known for its turquoise water.
It was no surprise when I received an email from my girlfriend in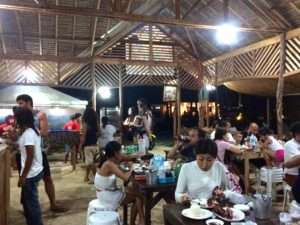 Chicago introducing me to her brother who lives on the island. We're going to meet for dinner and dinner around here is always worth the price. As an example (I'll have more prices when I upload the Siargao page) dinner for two which included 4 pork chops, 2 vegetable skewers, 1 liter of soda and 1 pint of rum set us back 9 bucks and 23 cents. No I am not kidding and that was the total bill. I spent a couple days exploring the island on a motorbike and the bike rental was $10 a day. Surfer or not I cannot think of one reason why a person who loves islands wouldn't want to put this place on their bucket list.
I am tempted to stay longer but I am making myself move on. There's a smaller island, Apo Island, which sounds a bit rustic but it is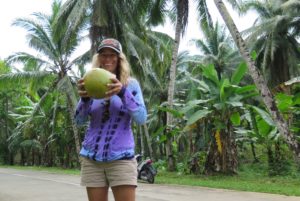 suppose to be a premier diving spot so I need to check it out before my flight to China. It will take me a couple of days to get there, the airlines here still haven't figured out how to make connections for island hoppers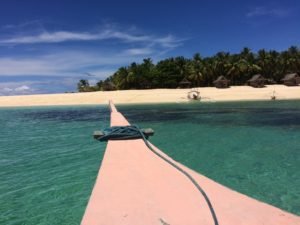 convenient, so I need to overnight in another city along the way. Note to my family; if I go quiet for a few days not to worry the place I am going is still working on around the clock electricity but I hear the sunsets are amazing. I'll send you some pictures when I can.
It's off to Apo Island!